FRANCE / PROVENCE
GURDJIEFF MOVEMENTS TRAINING
From the 2nd of September at 5 pm till the 22nd of September 2018 at lunch time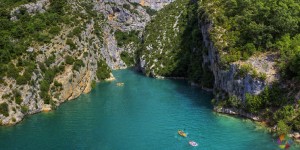 In the heart of a pine forest, with direct access to the lake of St Laurent du Verdon, near the sublime canyon of Verdon , one of the most beautiful in Europe.
To enjoy your moments of rest, you will have the possibility to trek, to swim in the lake, to relax by the heated pool, or to enjoy a boat drive
At 1h30mn from Marseille airport, and 1h15 mn from the TGV station of Aix en Provence
The 20 days duration of the seminar give us ample time and space to enter progressively into more and more minute details, the subtlety and mystery of the Movements. Once the outer form is absorbed a whole new door of investigation opens up .Our vision, then, is free to embrace the Spirit coming from the Movements and get nourished and elevated by this experience The conditions will be ideal for offering a space of trust, friendship, support, quietness that will help us enter deeper inside ourselves, physically, emotionally, energetically and mentally. And awareness is transformation….
"What is important is not what we do but how we see"
                                                                               Mme De Salzmann
---
INDIA, DHARAMSALA
OSHO NISARGA-CENTER
An area imbibed with the depth and compassion of Tibetan culture and people
Surrounded by the superb beauty and quietness of Himalayan Nature
The beauty, silence, comfort(unusual for India), and safety of the center create optimal conditions, which are helping us go deeper within ourselves, as individual, and as a group.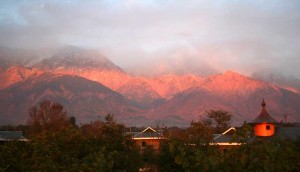 Dancing Soul
18th till 26th of April 2019
*Dance as a therapy, a way to release tensions, to reconnect with earth, to accept and express our emotions, to be total. The body never lies, hence dance immediately reveals to our eyes the truth behind the masks
*Dance as creativity, play, relating, communication. Dance: a door to the immense potentialities of our life-force
*Dance as a meditation, from and to stillness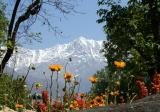 Contact: amiyodev@gurdjieff-dances.com or chetangreen@gmx.net
Gurdjieff-Movements
30th of April till 12th of May 2019
2 weeks Retreat
open to everyone independently of experiences
CONTACT: amiyodev@gurdjieff-dances.com or chetangreen@gmx.net
---
GERMANY, MUNICH
Weekends on a regular basis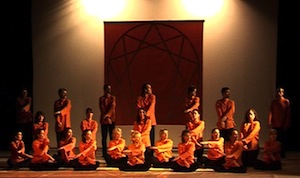 13th-14th of October 2018 (with Latif and Kiran)
17th-18th of November 2018
15th-16th of December 2018 (with Latif and Kiran)
Contact: amiyo@gurdjieff-dances.com or chetangreen@gmx.net
---
FRANCE, JURA


Chateau Roche Sur Linotte
It is located in a beautiful park surrounded by age old trees in the heart of the Haute-Saone, in Franche Comte close to Besancon
Weekends Seminars
1st – 2nd of December 2018
23rd -24th of February 2019
25th – 26th of May 2019
27th – 28th of July 2019
23rd – 24th of November 2019
A Week Intensive and Teacher Training
1st – 7th of December 2018
23rd of February – 1st of March 2019
25th – 31st of May 2019
27th of July – 2nd of August 2019
23rd – 29th of November 2019
Contact: amiyodev@gurdjieff-dances.com or chetangreen@gmx.net
---
FRANCE, PARIS
Gurdjieff Movements Practice
3rd-4th  of  November 2018
You have the possibility, if you wish, to stay in a nearby hotel
Contact:  amiyodev@gurdjieff-dances.com or chetangreen@gmx.net
---
BELGIUM-Namur
Gurdjieff Movements Practice
10th-11th  of  November 2018
40, rue St Donat, 5002 Saint-Servais (Namur)
Contact:  Marie-Françoise FLASSE  mf.flasse@gmail.com
---
RUSSIA/YAROSLAVL
Gurdjieff Movements A Week Retreat
June 2019
---
JAPAN
Gurdjieff Movements a Week Retreat
6th till 12th of October 2018
Contact:  Daso Saito pnajnet@gmail.com
---